No really sure bout the name ... HHmm.... It says Sentul West at the guard House, but then inside you see Sentul Park lah, Koi Center lah, KLPAC lah, then some office lah, then some old house lah... Dunno ler, but according to a very reliable source (Encik Jack Lee), the place is private owned. The Park/Center is very clean, relexed and .... Very the Japanese Feel, which makes the private-owned-thingie make so much sense, no ? You never see public park/center like that one ler ~ Well, at least not in Malaysia.

Present you... Sentul Park.





Building Section:

The buildings ( just the Koi Center, no time for other ) are damm so nice ler ~ Very Japanese Feel. I think there are some kind of restourant of cafe inside, but I really no time to pay a vist inside, maybe next time.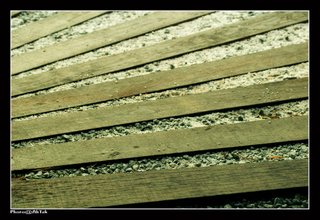 Fishes Section:

Sorry bout this ah. When to koi center and come back with "1" picture of fish ~ hehehe. Coz all the fish were under water, and I have to use a Polarizer to cut thru the refleks, and the only lens I can use the Polarizer is my Kit Lens, and Kit Lens no good for low-light condition + Macro .... So.. The second pictures here is the water filter on the ponds...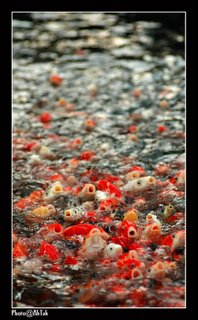 Insercts Section:

Dragonfly...zoom in, zoom in, and zoom in....The dragonfly very shy ler dun want come near me. So got to zoom in with 300mm.





Plants Section :

I spent more time with the plants instead...




Sentul Park....

If you are Photographer, must go...
If you want place to chill out, must go...
If you have gf, must go... (no sex in public please)

Just kidding...


Bonus:

2 pictures I edited for Alex which he took in Japan.


Yeah ~~ Yeah ~~~ AhTak came back to update the blg after leaving it alone for so many days ... soli ler ... really been busy lately.. hehehe.

Well, last night been shooting girls in Bangsa avenue for the Heat 2 of the 2006 Miss Oriental Selangor Stage. Fun Fun Fun ! And last night also I put my hand on the Ultimate Nikkor AF-S 70-200mm 2.8 VR...Fantastic les.... Any readers here willing sponsor the lens to AhTak ? I promise for alot more pictures from that lens ~! heheheh

Enjoy youself here with the pictures ~




What do you think ? Any better compare to last week ? In terms of my Photography... and the girls ofcoz ~ hehehehehe
Wish I have better stamina and mood last friday, when I want shooting alot with Emily at Batu caves. We took the bus from Pasar Seni and I dunno take how long to reach Batu Caves, coz I was asleep ... So tired.

Well, here are the pictures from the outing. Please enjoy.


Start with some typical tourist pictures...Bored...Hot...Tired...Thirsty....No mood...Bad pictures.... But the architecture of the "God" statue is awesome, blended nicely with the surrounding.



Our little cousin here finding ways to settle with the coconut. First thing you'll encounter with are these "cousins". They are all over the place along with some pigeons. Running around asking for foods from tourist lah, jump here and there lah...Monkeys mah, what do you expect?



Still monkey. This Mother Monkey covering her kid from other monkeys which were try to grab the young's food...




Traditional oil-lamp found in the temple beside the caves. I thought I will only see this kind of thing in some Arabian Fairy Tales.. But this one a real one ler~ Eventhou me no an Indian, but I did spend some nice moments looking and try to enjoy myself looking around in the temple.



You'll start to panic as soon as you see these numbered staircase. If it was 5 years back, I think i can finish the stairs within 8 mins. But on the actual day I used almost 35 mins (includding taking some pictures around) Am I getting old or what ?



See ?! Panic ler ~ The stairs are so tall and so steep... Looking at it already feel tired...




Nothing speacial here..... Just happy to see the year i was borned (1980) ~!




Have I ever mentioned before here in my blog that i really loves nature? Just look at the way the stupid monkey trying to get itself some ease-of-mind there. Too high for polutions and too quite for traffic jams and ringtones... Lovely...




See !!! as I told you guys the stair was insane ! But soon you reach this high, you already can feel the chilly wind coming thru the caves, trying wash away the heat and sweat on your body... I think it makes the 200 overs steps of stairs worth it.




I think elephants are the one of the holly animals among Indians, no ? Can see statues of elephants all over the place here. This is one of the statue I find it interesting in colors and the build of it. Lovely. But dun stare too long thou, I find it abit a scary, which I did stare at it almost a minute....




One of the statues of Goddess just before you went into to cave. I really love the colors the Indians used. Very much of an impact.




Another typical tourist picture here. Did spent much time to take pictures here coz I think alot of these pictures can be found by typing "Batu Caves" in Google or Yahoo. But... try to spend some minutes here to feel the nature's beauty.



Some warshipers wishing for good luck ... I guess... Coz these 2 are chinese...




Cute monkey. MR.Monkey James....



Cute Monkeys. Mr and Mrs James...



Try not to stay too close with the monkeys. They will do anything for food. Speacially if you are holding some nuts on your hand...



Some other worshipers. I think they are too tired to get up there loh...




Monkeys are cute aren't they ?.... I spend more time taking pictures for menkeys
rather than for the caves... hehehe


Another statue to end the outing...

Hope you guys enjoy my pictures as much as I did taking them.~~~