Anyone of my age should know this Anime, Laputa, by Mr. Hayao Miyazaki.

I think I've watch not less than 20 times ... Damm good ler. The whole thi
s is about a hidden castle/kingdom/palace/land which floats in the mid-air/middle of no-where. HHmm...

One day, a girl fall from the sky and drop on the hands of a boy, which is also the starting of the whole story ...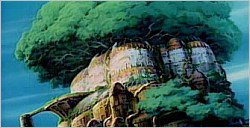 We have great art work in the anime ...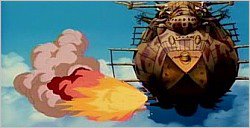 We have War in the anime ....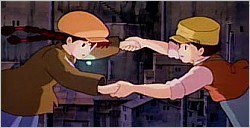 We have love story in the anime ...

And ofcoz happy ending ....

The story is about a girl (Sheeta) meet a boy (Pazu)...have some date...adopted by ungly-nice-hearted-witch...chase by evil cousin...have a tour in Laputa...gun shooting here and there...settled the bad guy...some nice scene...happy ever after...


If you havent watch, go buy a DVD or VCD...
3 Comments:
3/01/2006 08:34:00 PM

 

u make me thk of one of my best friend in my hometown,he runs a shop called 'laputa' also, which mean 'tian kong zhi cheng'..haha..nice story..
KY

AhTak said...

3/02/2006 05:05:00 PM

 

KY:
REally ?~?~??~ What is his shop selling ?~??~ i want to visit some day ~ a shop with the name "Laputa" must be very cool ~

3/01/2007 05:13:00 PM

 

I have been looking for sites like this for a long time. Thank you!

»